Boone County Commissioner Election Districts

Watchdog Indiana Home Page

Watchdog Lebanon Home Page
Boone County has three Commissioners, which have alternating 4-year election cycles and reside in one of each of the districts listed on the map below. However all three commissioners are elected by, and represent all taxpayers in, Boone County, regardless of which district in which they reside.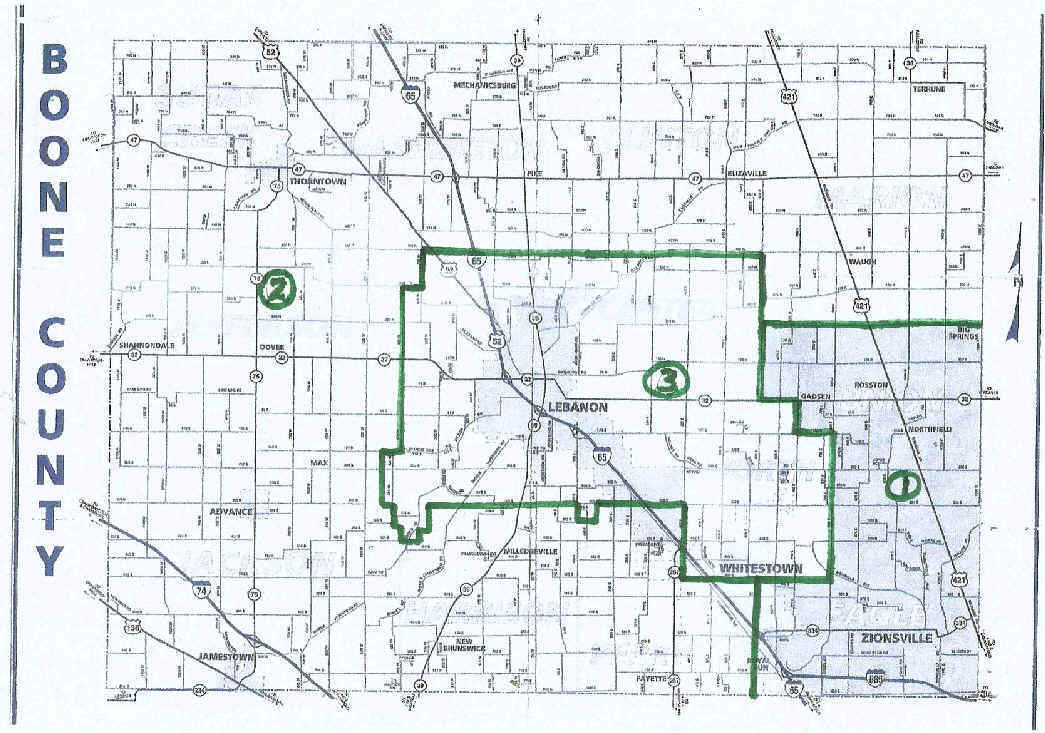 Current Bonne County Commissioners are:
District 1 (Eagle and Union Townships) - Tom Santelli (elected 2016)
District 2 (Clinton, Harrison, Jackson, Jefferson, Marion, Perry, Sugar Creek, and Washingon Townships) - Don Lawson (elected 2016)
District 3 (Center and Worth Townships) - Jeff Wolfe (elected 2018)

Watchdog Indiana Home Page

Watchdog Lebanon Home Page
This page was last updated on 02/13/19.